Webinar, August 16 - AI in Cybersecurity: How Startups Are Using AI to Protect the Enterprise
---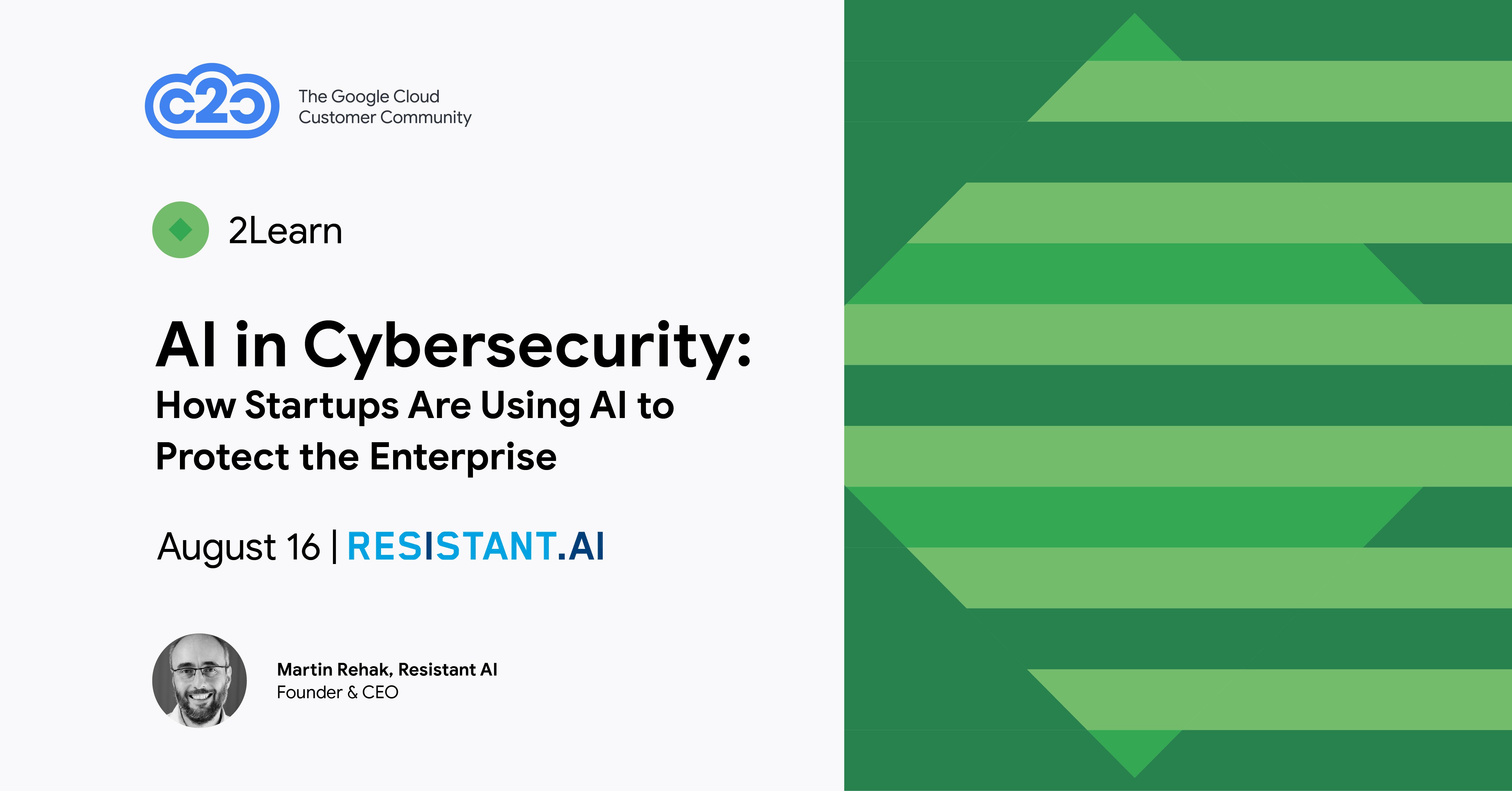 Join us for this webinar to learn how AI can help your security teams identify and prevent cyberattacks.
Event: AI in Cybersecurity: How Startups Are Using AI to Protect the Enterprise
Resistant AI Session: Preventing Fraud and Financial Crime with AI
Automation has transformed financial institutions, reducing costs and accelerating growth, but it's also created new vulnerabilities. Fraudsters now use readily accessible editing software to fabricate synthetic identities that manipulate scoring and risk mechanisms at scale, leading to substantial monetary and operational losses, and damaging reputations. By harnessing the power of machine learning and AI to verify the authenticity of digital Know Your Customers (KYC) documents, organizations can secure their intelligent document processing workflows, reduce fraud losses, and streamline customer or third-party approvals.
In this webinar, Resistant AI CEO and Founder, Martin Rehak, will highlight the benefits of AI-powered authentication of digital Know Your Customer (KYC) documents as an initial defense in customer onboarding. Sharing practical use cases, he will show how implementing this approach can:
optimize operational efficiencies,
promote growth, and
reduce fraud losses.
When: August 16th, 11:00 a.m. ET
C2C is a Google Cloud customer community created specifically to unite Google Cloud customers from around the globe.